Final project from Aarhus School of Architecture.
Nominated for RIBA President's Medals Student Awards, Part 2.
Recipient of VOLA scholarship.
http://www.presidentsmedals.com/Entry-34481
Firmly rooted in the art of making, the structural proposal is developed through a series of scale models and mock-ups. This hands-on approach to design explores the testing of materials from micro scale to a full 1:1 construction on a chosen site.
The project focuses upon sequence and the transition between spaces with emphasis on the binding of elements through joints, linkages and hinges. With a focus on collecting, coupling and connecting, the project critically analyses the selected site on a body-, building- and city-scale.
The design synthesis has been documented in three parts ≠ space, construction and assembly.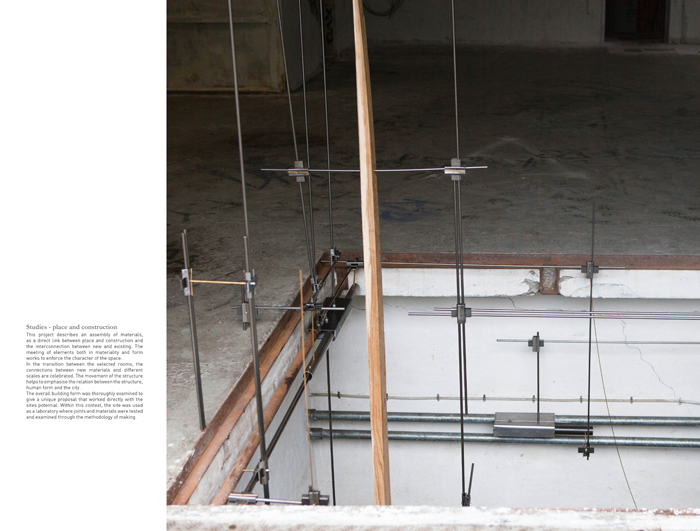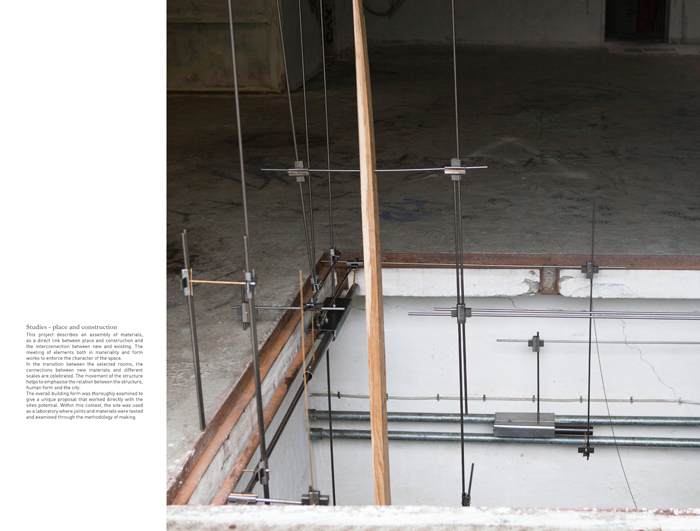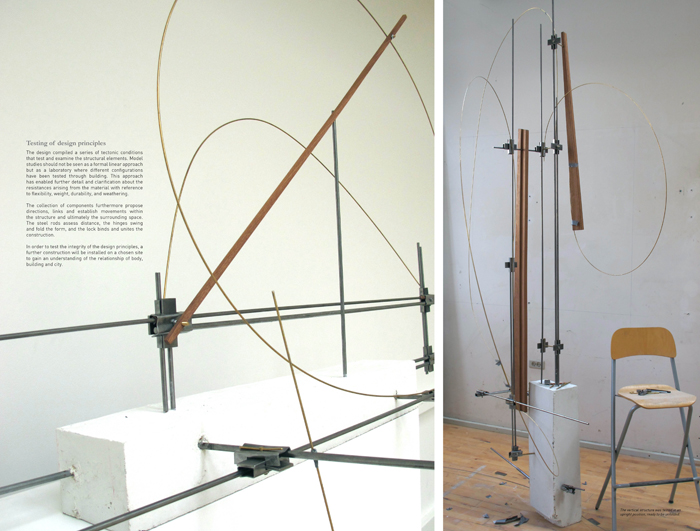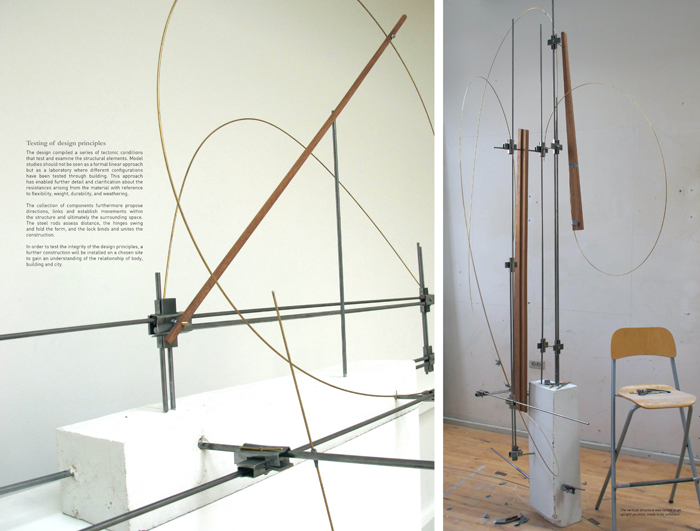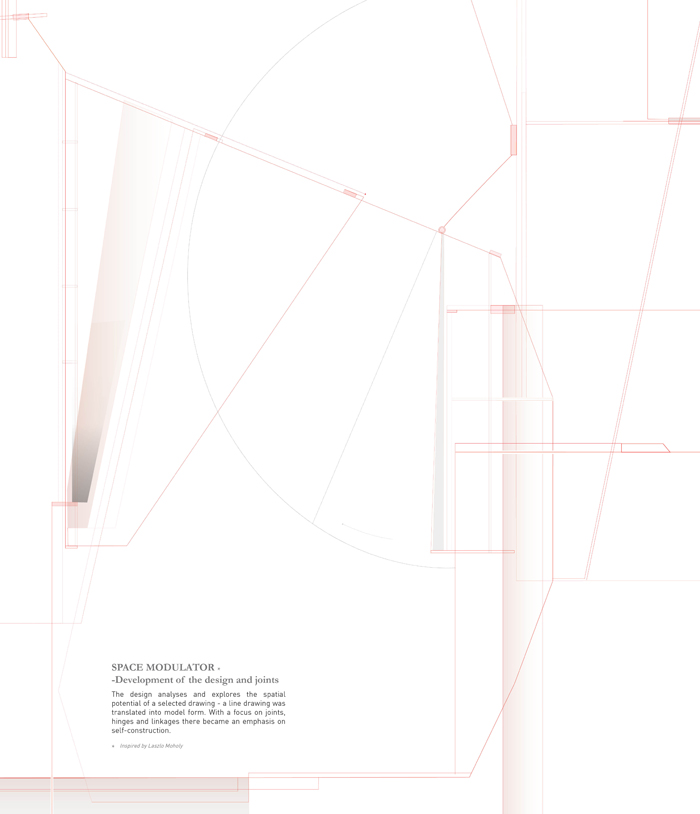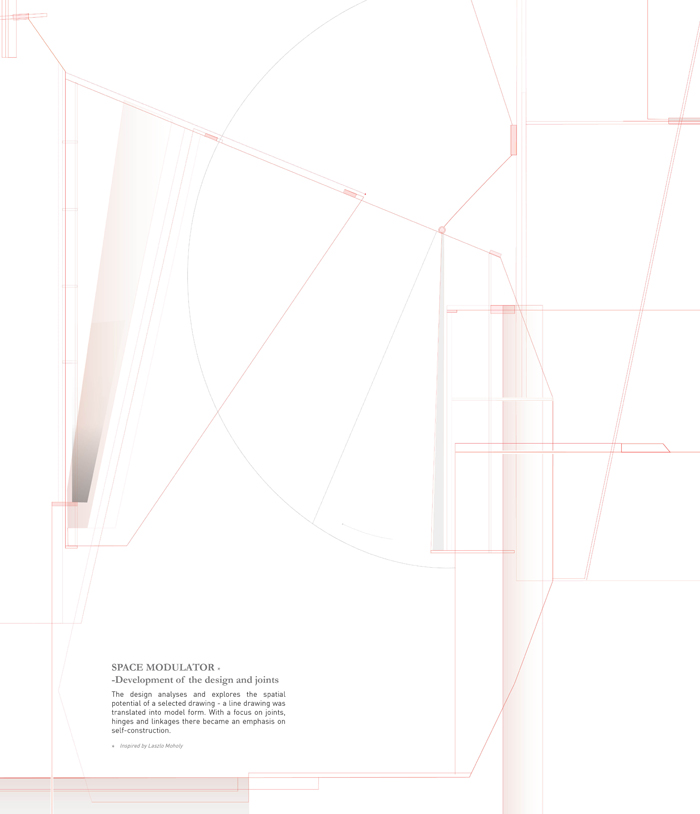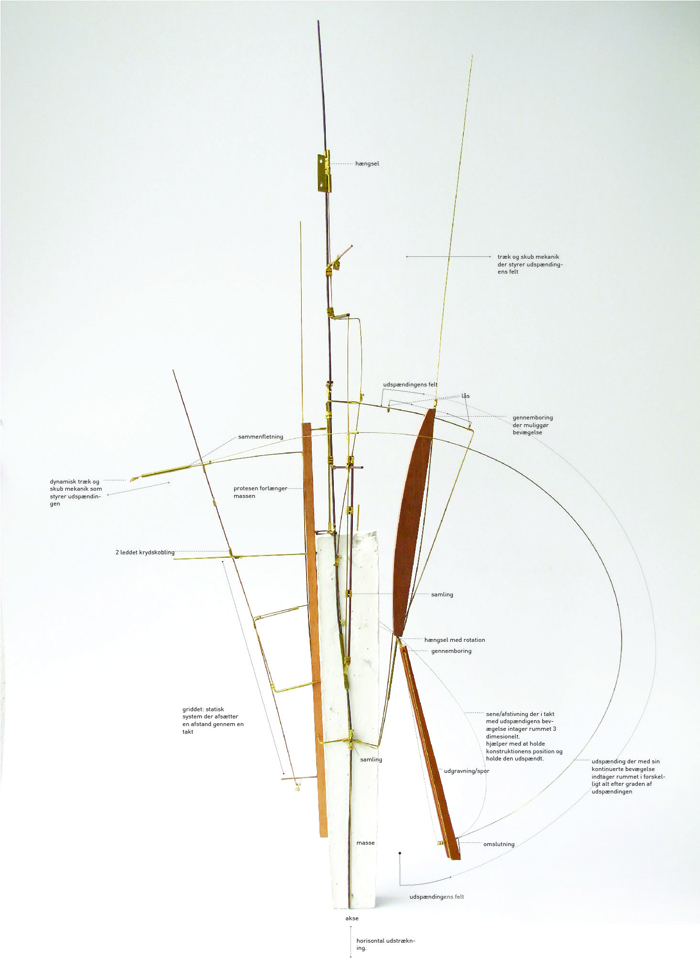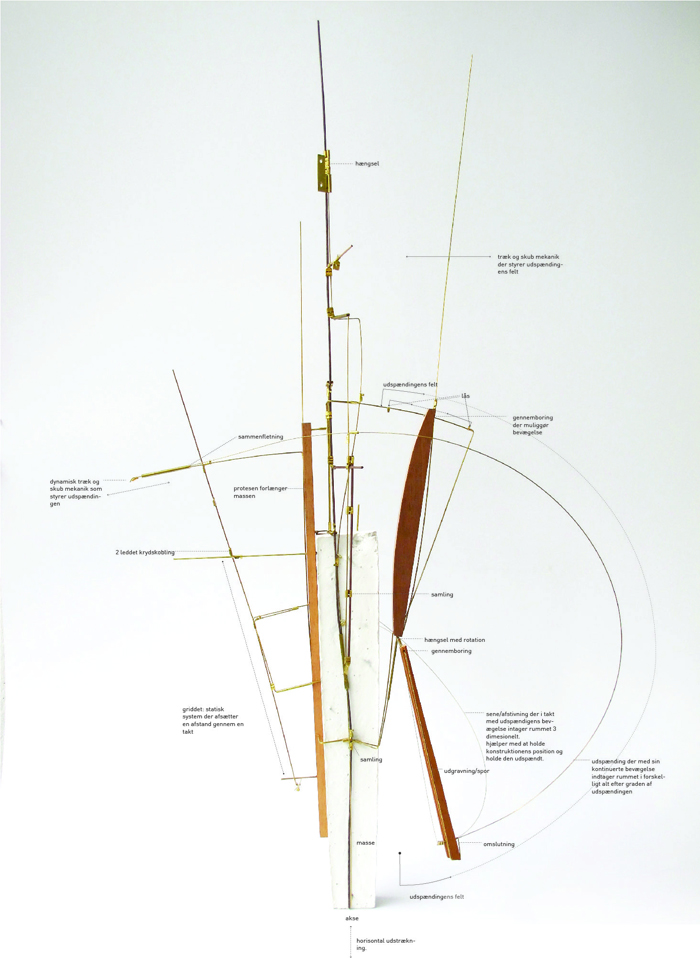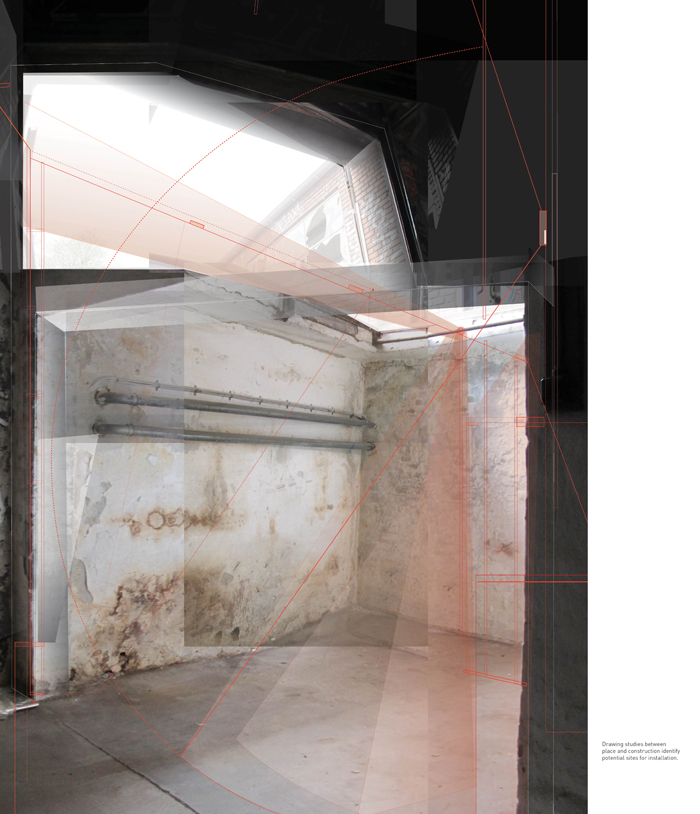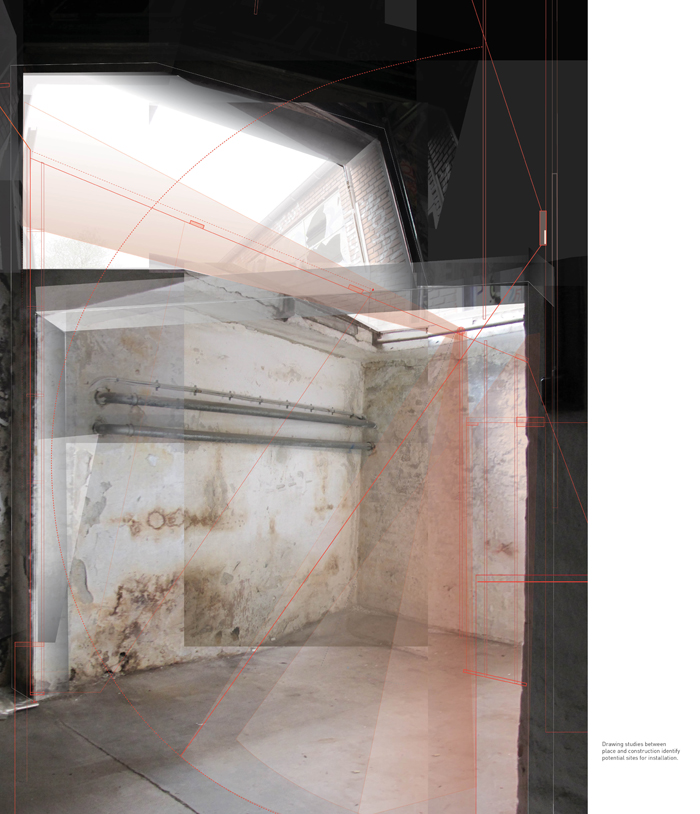 This project is an exploration into an investigative way of working rather than a linear design and build approach. Through working with the natural characteristics of materials the project explores and develops through building and testing with a structure that ultimately becomes an expression of the material itself.
Interconnections between an existing site and proposed construction create new meetings where old and new are juxtaposed. Studies of these meetings identify new potentials for the relationship between spaces, forming new connections and transitions.
Different drop and level shifts characterize the site – an old cheese store and machine shop, situated on the edge of a gap between cultural institutions, residential areas, the underground rail facilities, cargo space and the city.
The design and location have developed together to allow for new spatial potentials and transitions that are unobtrusive. The construction is therefore purely site specific and represents a dialogue between a sensitive architectural intervention and site location. The meeting of elements both in materiality and form works to enforce the character of the existing space
The movement of the installation through hinged parts emphasises the flexibility of construction and approach to the existing site characteristics, and ultimately the relation between the structure and human form.
Tutor: Claudia Carbone
http://aarch.dk/skolen/aktuelt/nyheder/nyhed/?tx_ttnews%5Btt_news%5D=455&cHash=bbd8e68e64039b4af088587aa82c6da9
http://aarch.dk/skolen/aktuelt/nyheder/nyhed/?tx_ttnews%5Btt_news%5D=456&cHash=a1a13095e5da6b051c54117369ac27f9